Delta Psychology Practitioners

The greek letter delta is the universal symbol for change and Delta Psychology is committed to "change for the better". Delta is a group of psychology associates that have the widest range of specialist areas, from trauma therapy to ethics consultancy, relationship counselling to organisational restructuring and more.

All Delta practitioners are fully qualified, registered and highly experienced therapists. Read more about them individually below.
Bernadette Berry - Registered Clinical Psychologist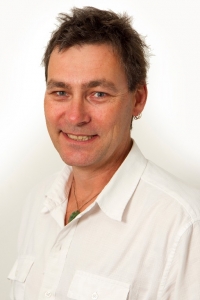 MSc DipClinPsych FNZCCP
Bernadette is a Clinical Psychologist of more than 20 years experience in both inpatient and community settings. As well as being a highly sought-after therapist, she is a trained supervisor and supervises clinical work, managers and other professionals.
In addition to her general clinical work with adults (working with depression, anxiety, stress) she is a specialist practitioner in child and adolescent psychology, Attention Deficit Disorders (ADD/ADHD) in children and adults, sexual abuse and trauma therapy and EMDR. She has trained in working with critical incidents and has treated victims of armed hold-ups, assault and other traumatic events.
Bernadette carries out assessments for those wishing to adopt and is also a Court approved relationship counsellor.
She is an ACC approved counsellor for clients who have been victims of sexual abuse and provides specialist psychological services under contract to ACC for abuse victims and those with head injuries or suffering from chronic pain. She has also worked as an advisor to ACC for the New Zealand College of Clinical Psychologists (NZCCP).
She was a highly respected panelist on the television programme "Parent Time" providing advice on parenting issues and continues to work in an advisory role to Child, Youth and Family and the police.
Brian Dixon - Registered Clinical Psychologist
MSc DipClinPsych FNZPsS
Brian is a Clinical Psychologist with more than twenty years experience. He has practised as a clinician and manager in the Department of Justice (latterly Corrections) and also currently has a part time appointment as a Senior Teaching Fellow at the University of Otago, responsible for supervision of postgraduate clinical psychology students.
Brian has a specialist interest in professional ethics and served for 14 years as a member of the Ethical Issues Committee of the Psychological Society (NZPsS) and was its convenor for seven years. He is a full member of the NZPsS Institute of Clinical Psychology and is chairperson of the NZPsS Professional Affairs Advisory Committee. He is an NZPsS approved supervisor and mentor for the purposes of supervised practice registration programmes and provides professional supervision for a number of colleagues, trainees, professional managers, and for staff of community agencies.
Delta Psychology's assessments and interventions are based on the cognitive therapy and cognitive-behavioural approaches and Brian provides advice (including psychological reports) to a range of agencies and to the courts. He is an ACC approved counsellor for clients who have been victims of sexual abuse and provides specialist psychological services under contract to ACC for abuse victims and those with physical and head injuries
Brian is also experienced as a provider of employee assistance services, having been the regional coordinator for such services in the Department of Justice in the 1990's, and having established and managed contracts for the provision of EAP services to employees and managers of a number of major Dunedin organisations and agencies. Drawing on his background as a public service manager, Brian provides consultancy and supervision services at management level for several large agencies and is regularly approached by corporate executives for advice on personnel management matters
Brian receives professional supervision from an experienced senior practitioner and regularly engages in ongoing professional development courses, workshops and seminars.
Terry Ebeling - Registered Psychotherapist
MSSW MNZAP
Terry is a highly regarded clinician and clinical supervisor with experience in team building and management consulting. He has thirty years clinical experience in both inpatient and outpatient psychiatric services, employee assistance work and clinical supervision of persons from a wide range of disciplines and backgrounds.
Since obtaining a Masters Degree in social work in 1987, he has worked as a psychotherapist, the clinical director of a residential psychiatric treatment centre, and as a staff development co-ordinator, among other roles. He is a Registered Psychotherapist and a member of New Zealand Association of Psychotherapists. In addition to his work with the Delta team, he is currently a clinician with Family Mental Health Services, a Primary Mental Health initiative.